Because every detail matters
Certified Organic
Preservative-Free
Bottled in Glass
Welcome to the family
Whether you're preparing for baby or you have a newborn at home, we're here for you, every step of the way.
Welcome to the family
Whether you're preparing for baby or you have a newborn at home, we're here for you, every step of the way.
What the pro's have to say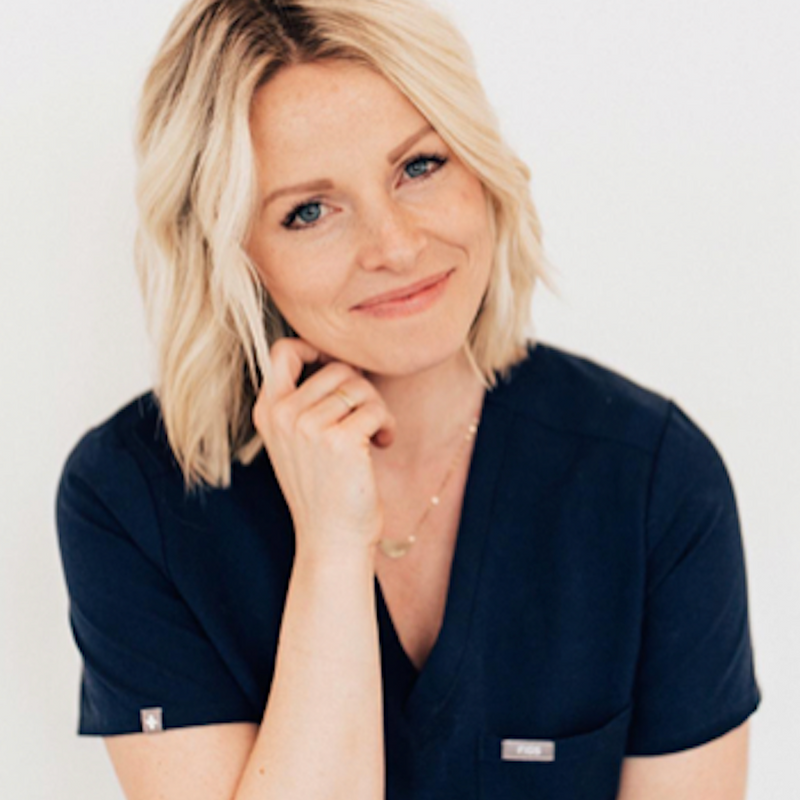 "As a nurse and a mom I'm always careful about the products that I bring into my home. Wellements is one of those that I always have in my cabinet for when one of my littles needs it. I absolutely love their clean products and how effective they are when my kids need a little something to help and a snuggle from mom!"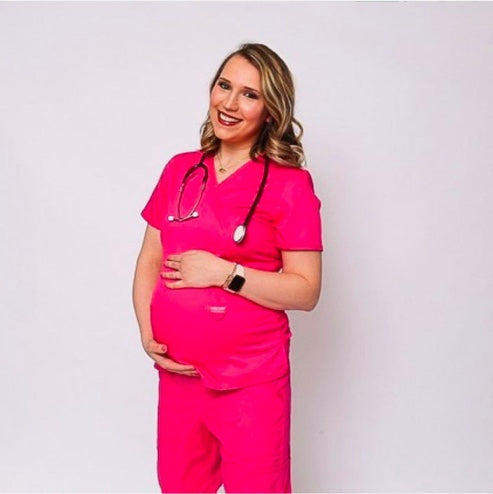 "Wellements is a brand that I love to recommend to pregnant and new mamas because it's a brand that I love and trust with my own babies! Certified organic ingredients, glass packaging, and products that truly address the needs of our tiny humans are what really set Wellements apart. I love that they have a wide variety of essentials for common, occasional discomforts, and provide necessary supplements like Vitamin D drops too! Having go-to, high-quality, baby care products that you know you can trust is a must as a mama, and Wellements delivers every time!"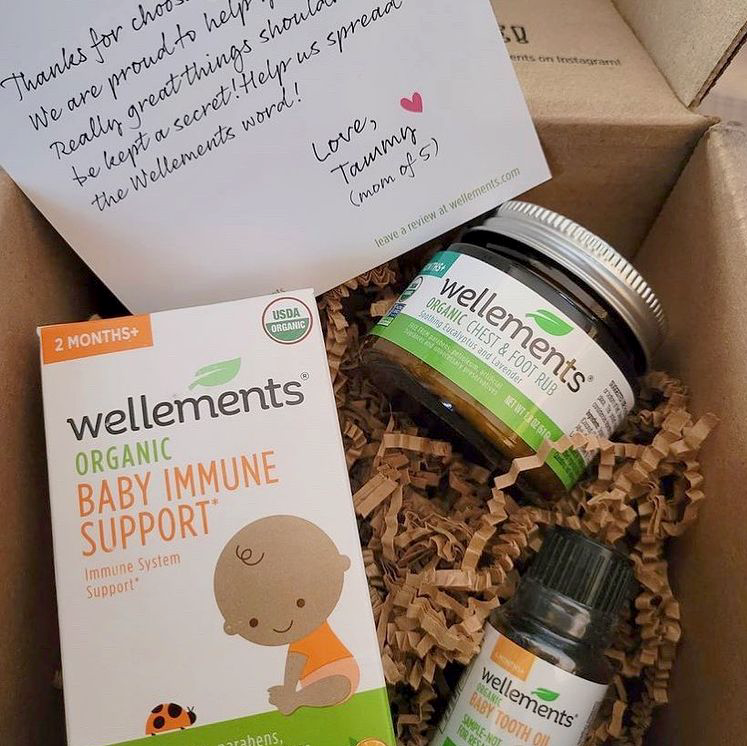 "I highly recommend Wellements products! As a mom of 2 (a newborn and preschooler) I've been doing everything I can this season to keep these kids healthy! My oldest loves the elderberry immune syrup and lollipops and the baby loves her mulvitamin drops and immune support, which we've gone through 2 bottles already! And mom especially loves that it's all organic and safe ingredients and that it all tastes great and I don't have to fight the kids to take it! We also use the chest and foot rub after baths every night before bed and we love the calming scent of it! The cough syrups also have worked wonders! I'm looking forward to trying the rest of the products as I've heard so many great reviews on every product Wellements has to offer!"
–Jessica K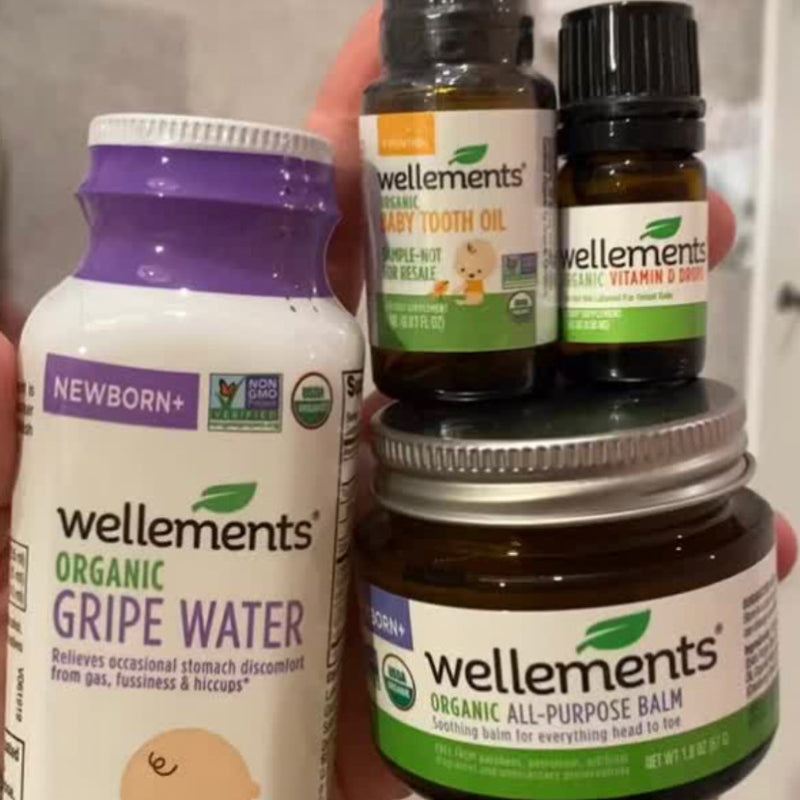 "Wellments products have been a game changer for our family! After reading the ingredients in some gripe water products, I went searching for a cleaner alternative and found Wellments. The gripe water is amazing for our baby and she also gets the vitamins d drops every single day! The all purpose balm is amazing as skin gets dry with the colder weather. We also just started using the probiotic and are noticing a big difference already.  Went ahead and got some of the tooth oil too so we are ready when that day comes! I will only use these products for my baby!"
–Jennifer C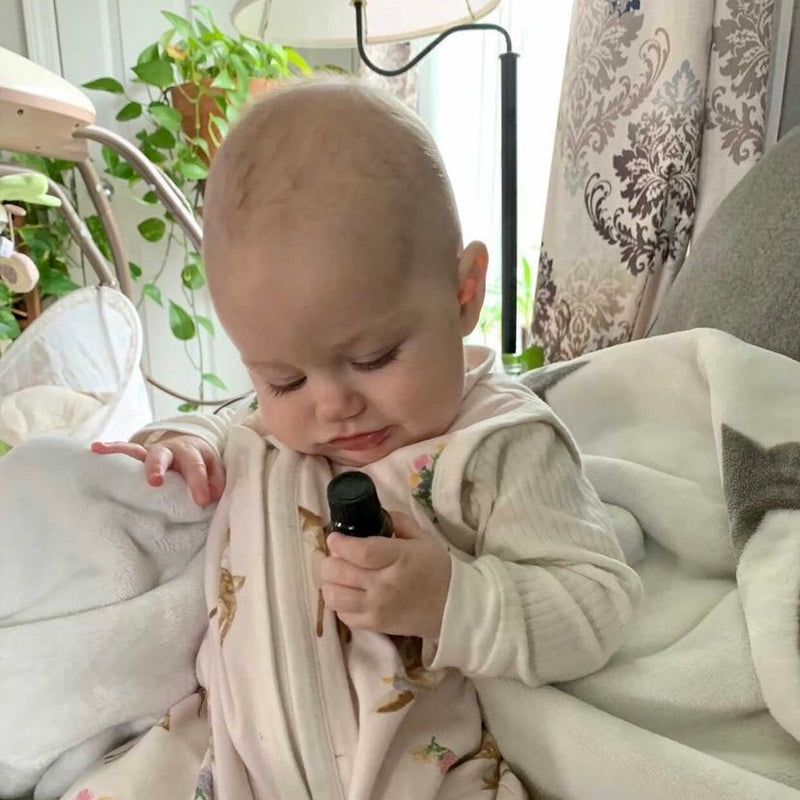 "I love the Wellements products! When my daughter was dealing with a dairy intolerance I purchased Wellements gripe water and probiotic drops to help with my baby's discomfort. The probiotic drops worked so well to get her digestive system back to normal, and the gripe water got her through the worst of it. It's the only gripe water my babe likes the taste of now! I recommend Wellements to moms all of the time because I know the products are effective and they're made from organic ingredients."
–Autumn